Concrete Wall Curbs
Fricks Concrete Wall Curbs are built with the same high quality as our legendary floors.
OVERVIEW:
When you are looking for quality-build Concrete Wall Curbs, it simply makes since to consider Fricks. Fricks puts the same quality, finishing and attention to detail into the Concrete Wall Curbs we build. Plus, by using Fricks as opposed to another contractor, we'll integrate your floor and Concrete Wall Curb into a seamless and durable result. We simply do it faster and better than anyone else.
THE PROCESS:
Fricks
can design and install durable Concrete Wall Curbs appropriate to the use and function of your facility as part of a new floor system, or tie into an existing warehouse floor.
Fricks
' concrete wall curbs have a smooth towel finish that are easier to clean. We work around columns and opening to provide the best functionality and appearance.
THE BENEFITS:
• Can be constructed on New or Existing floors
• Reinforced with rebar throughout
• Epoxy doweled into the concrete floors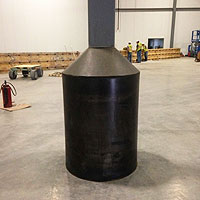 • Smooth hand troweling that is easier to clean
• Superior IMP Wall Protection
• Installed faster than anyone in the business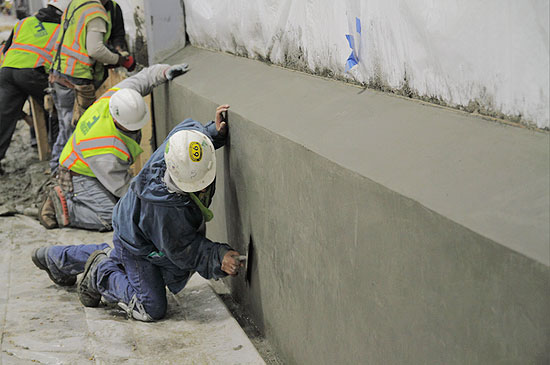 Related Photos